Posted by PurO3 Team on May 2nd 2018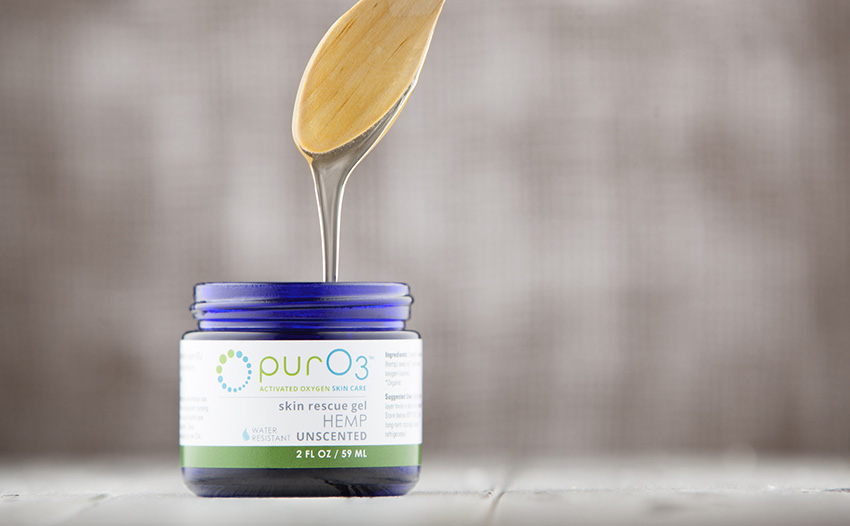 The purpose of PurO3 is to provide ozonated oils made with limited, organic ingredients for natural skin care. Our products consist of organic oils and organic fragrances, nothing else. No preservatives, chemicals, stabilizers or inorganics. Nothing touches your skin but truly natural products.
Natural skin care and its popularity isn't new. From ancient Egypt and Greece, the Cosmetae of Rome and the medical encyclopedia of the Middle East to today's resurgence, natural skin products have been part of human history from the beginning.
Why care about skin care ingredients?
The skin is the largest organ of the body that readily absorbs a lot of what you put on it. It's easy to think that skin care products are simply external but this is incorrect. Many mainstream products contain ingredients that range from minor irritants to possible carcinogens and toxicants. Triethanolamine, BHT, sodium metabisulfite, propylene glycol, ethanolamine… These are just some of the chemicals and contaminates featured in modern cosmetics and skin brands. Why subject your skin to that when you could easily enjoy limited ingredient, natural skin care?
The growth in the popularity of organic skin care products is not without reason. So why choose PurO3?
PurO3 Oils are made in the USA at our location in Arkansas, not imported from China or made out of sight without quality control. We combine only natural, organic oils with ultra pure ozone created through cold ozone production with pure oxygen. This means there is no excess heat buildup or harmful nitrous oxides involved in our process. The oil is then packages in sterilized jars, sealed and refrigerated until it is sent to you.
We take customer support very seriously. Have questions? Feel free to ask us. Want to try out an oil before buying a full jar? Check out our Samples. Have any problems at all? We have a 100% Satisfaction Guarantee.
We make these oils because we love to use them, and through our research we've become a leader in the field of ozonated oils. So if you're looking for natural skin care, you've come to the right place.