Shop our recommendations for every skin type.
When it comes to a healthy skincare routine, your skin type is one of the most important factors. Whether your skin is oily, normal, combination, or sensitive matters when it comes to choosing the best products for your needs. You don't need to spend a lot of time or money to figure out your skin type. Find your skin type and corresponding products below.
FIND YOUR SKIN TYPE: A person's skin type depends on the amount of oil (or sebum) produced by the skin. The amount of oil can very depending on time, genetics, aging, stress, humidity, and hormones. You can easily determine your skin type at home. The easiest way is to use a gentle cleanser to wash your face and then pat it dry. Don't rub, a gentle pat is all you need. Wait for a half hour. If your skin is comfortable, hydrated, and not oily, you probably have normal skin. If it is scaly, flaky, or tight, you probably have dry skin. If it is shiny, you probably have oily skin. And if it shines on your nose, forehead, and chin, you probably have combination skin.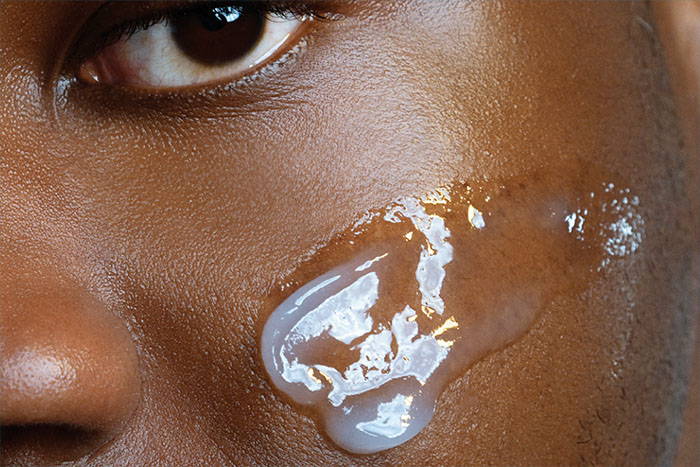 Dry Skin
Your skin makes less oil, making it flaky or rough. It may be more prone to fine lines, can feel tighter, and is easy to itch or become irritated. You may see cracks or lines more often.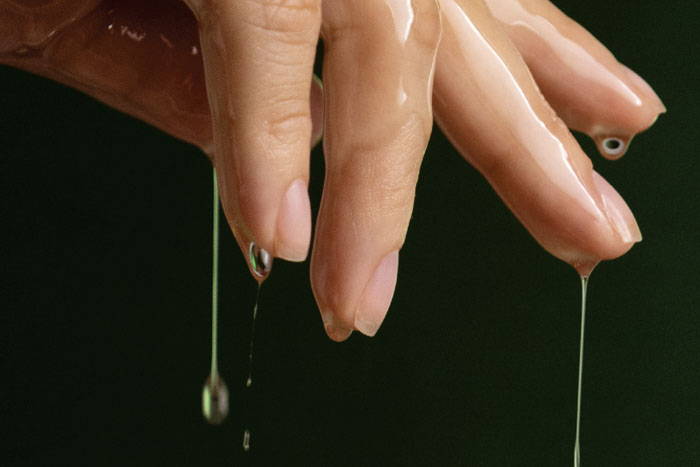 Oily Skin
When your skin creates more oils and is more greasy and shiny than normal, especially on the chin, nose, and forehead, you have oily skin. Oily skin is more likey to have acne and large pores.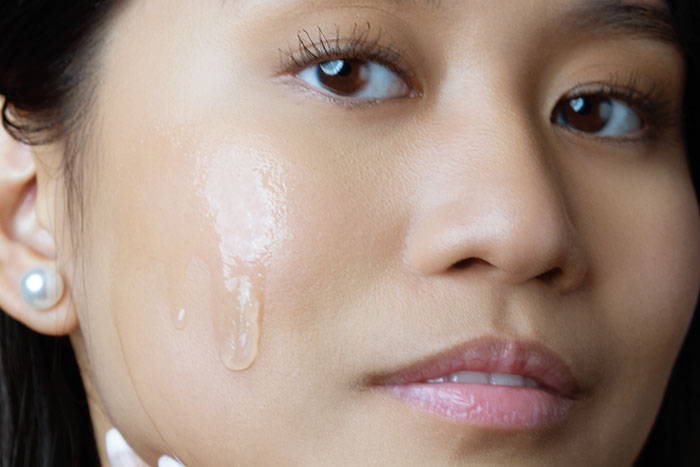 Normal Skin
If you have smooth skin with smaller pores, not too greasy or too tight, and not as prone to breakouts, you have normal skin. Your options for are greater than for other types.
Combination Skin
Your chin, nose, and forehead may be oily but your cheeks are normal to dry. This is combination skin and can change throughout the year or depending on internal factors like hormones or stress. You may need to use different products in different areas.
Sensitive Skin
Technically any type of skin can be sensitive, whether it's dry, oily, or normal. You're likely to have sensitive skin if it burns or feels dry, itchy, or burning and appears red. Your skin may be less accepting of added ingredients, dyes, and fragrances.
Shop All
Customize your own skincare routine.