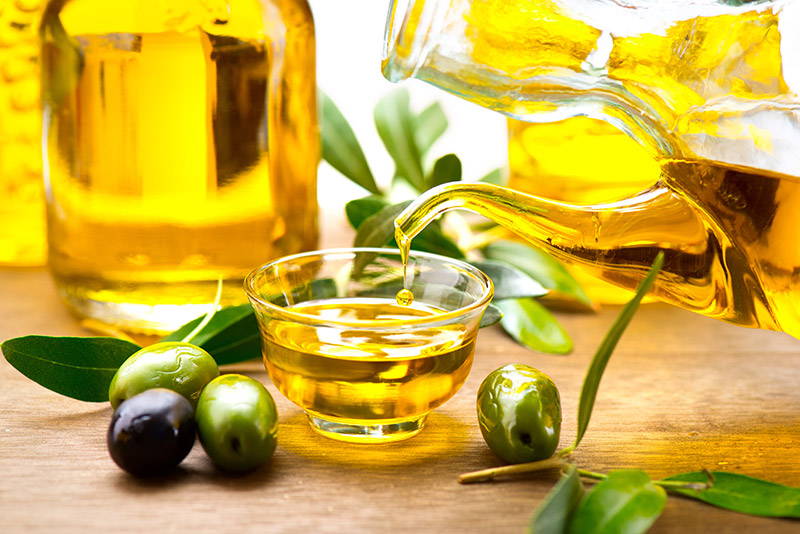 Olive oil has been used for centuries as a natural remedy for skin care needs and is still very popular today. It is a leading ingredient in a variety of lotions, soaps and other cosmetics.
The most prized is extra virgin (cold pressed) olive oil which is the purest extract available because it comes from the first pressing of the olives. Extra virgin olive oil is most often used to moisturize the skin and has strong antioxidants like Vitamin E and A, as well as phytosterols and polyphenols. Antioxidants stimulate the cells to create a healthier, smoother and firmer state.
When olive oil is infused with activated oxygen (ozone), it takes on a gel-like consistency. Ozonated olive oil is made by bubbling pure, highly concentrated ozone into organic olive oil. Using medical-grade oxygen keeps nitric oxides from forming or entering the oil. The oil's high quality is maintained during the process of ozonation through the use of only the best cold plasma ozone generators to insure that no heat is produced. The end result is the freshest and purest ozonated organic olive oil available today.
The Benefits of Olive Oil
Useful as a skin moisturizer: Olive oil will penetrate into the skin to provide moisture that helps keep skin supple and smooth.

Natural antibacterial properties: Olive oil can eliminate 99.9% of E.coli in lab studies.

Solution for dry cuticles and nails: A few drops around the nail can help cuticles stay moist.

Scavenger of free radicals: Olive oil contains Vitamin E, which was shown in a 2007 issue of The Journal of Pathology to be successful in fighting photo aging, damage and free radicals.

Combat itchy, dry skin: Olive oil has been shown to help relieve inflamed, itchy skin from too much cold weather, psoriasis or eczema.