EXTENDED Black-Cyber Holiday Sales
November 23 through 28, 2022
FREE US SHIPPING on orders over $19.95
Plus, every order gets a 15% off coupon for use on a future order!
Let's Fly Away
OZONATED OIL TRAVEL SET
The ideal trio for all your adventures. With this set, you get a 1oz Ozonated Olive Oil tube, a Tooth & Gum Support Peppermint tube, and a tube of our Bug Bite Relief. This is perfect for any traveler.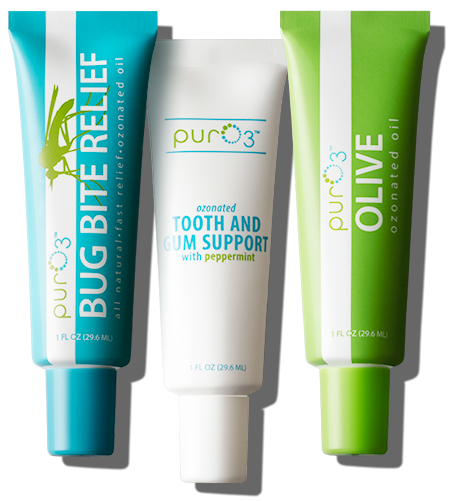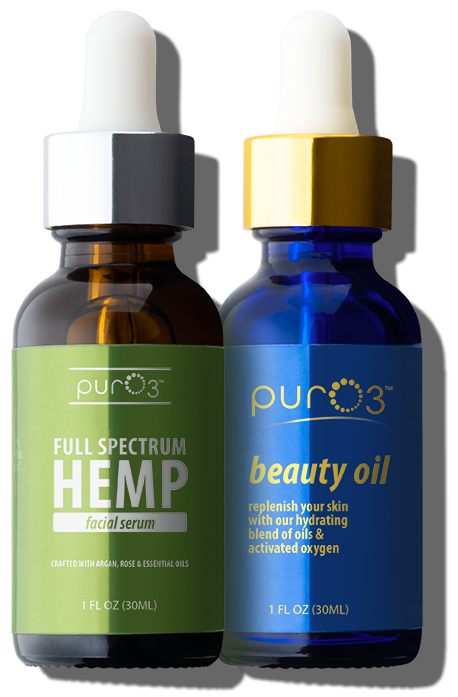 It Takes Two
SKIN BRIGHTENING DUO
The best of both antioxidant and oxidant worlds. Our Beauty Oil with Activated Oxygen is the perfect combination of nutrient-dense botanical and essential oils to help with anti-aging, toning, and hydrating your skin, while our Full Spectrum Hemp Facial Serum is specially crafted to help tighten skin and smooth wrinkles.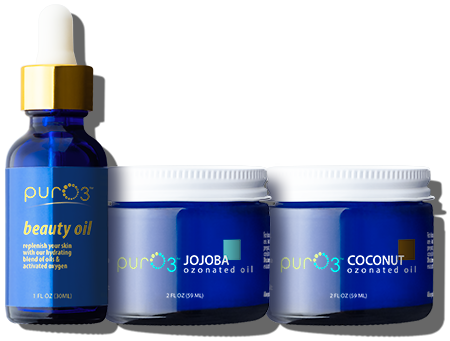 The Simple Glow
BEAUTY SET
For those who want their sensitive skin to be glowing and soft, this is the set to own. Our Ozonated Jojoba Oil melts right into the skin for immediate softening. For an extra kick of deep moisturization, our Ozonated Coconut Oil can do the trick. And to top it all off, our Beauty Oil with Activated Oxygen adds the benefit of 23 botanical oils to help with all skin needs.
Hygiene Matters
PERSONAL CARE SET
Do you know anyone who's looking for natural hygiene options? This set has it covered. You get clean, natural options for cleaning your teeth, maintaining underarm body odor, and a good full body cleanse. All thanks to our Ozonated Tooth Cleaning Powder, Ozonated Jojoba Oil Deodorant, and Ozonated Jojoba Oil Soap.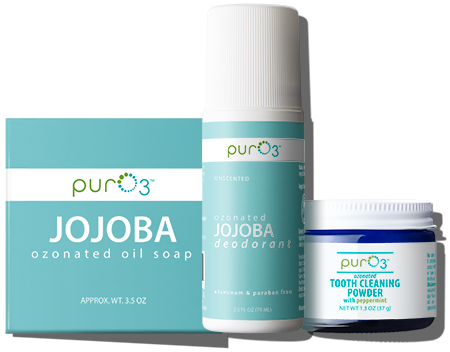 Don't Forget to Smile
COMPLETE ORAL CARE SET
Combining ayurvedic practices with the power of ozone, we've formulated the best oral health set. Brush with our Ozonated Tooth Cleaning Powder. Promote gum health with our Tooth & Gum Support. Draw out bacteria with the best Oil Pulling Solution. This is ideal for anyone wanting to up their overall health, starting with the mouth.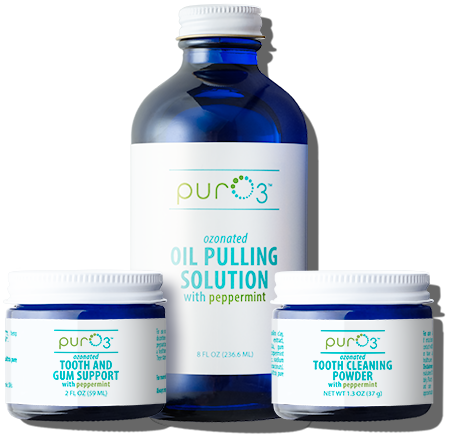 Avocado-ology
OZONATED AVOCADO OIL DUO
Avocado is not just a toast topping. For the avocado obsessed person in your life we have options for skin and body odor maintenance. This set includes our Ozonated Avocado Oil and Ozonated Avocado Oil Deodorant.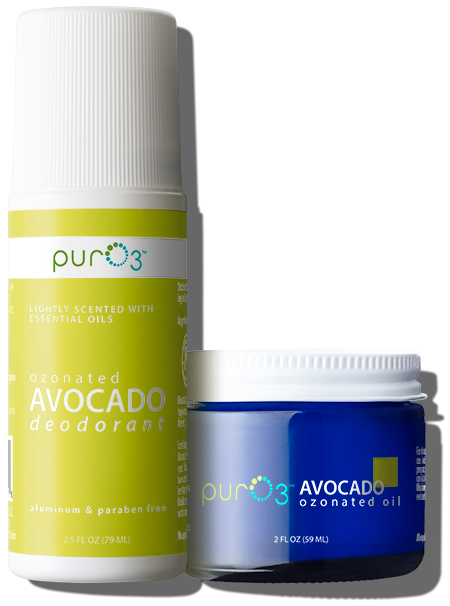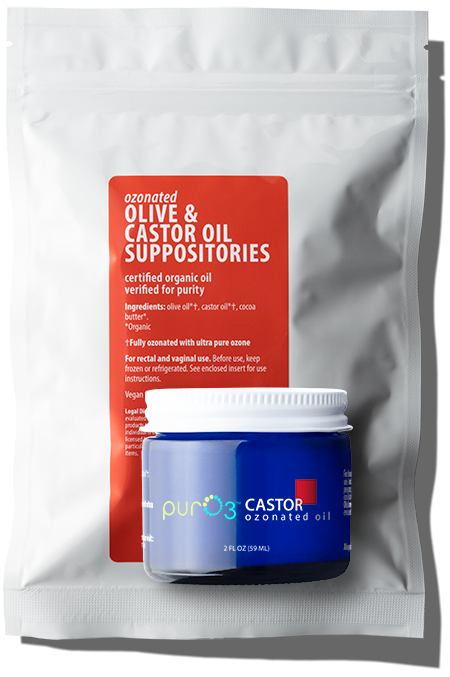 It's No Wonder
OZONATED CASTOR OIL DUO
Get help reducing inflammation and detox with two forms of this "wonder oil". Use our Ozonated Castor Oil for topical issues and our Ozonated Castor Oil Suppositories for internal use.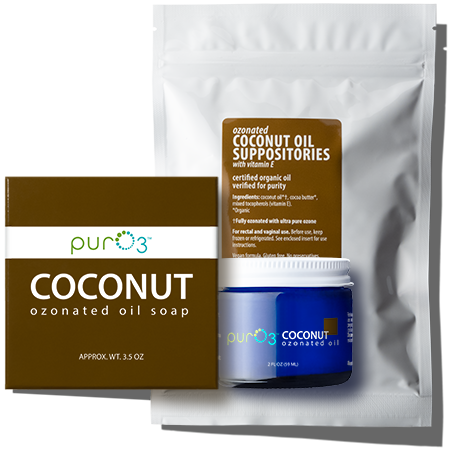 Head to Toe Moisture
OZONATED COCONUT OIL SET
Ultimate moisture for everything. This coconut oil set has it all with a topical solution in our Ozonated Coconut Oil, an internal option in our Ozonated Coconut Oil Suppositories, and a cleansing option that doesn't dry out the skin with our Ozonated Coconut Oil Soap.
The Plant Bundle
OZONATED HEMP OIL DUO
For those who can't get enough of our Ozonated Hemp Oil, this bundle comes with the full size and travel size!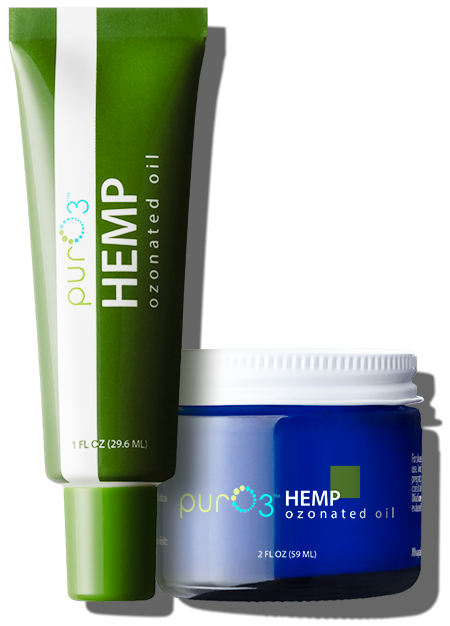 Very Hemp-full
OZONATED HEMP OIL SET
Want more than just the Ozonated Hemp Oil? With this set you can also get the Suppositories and Capsules. These help get the benefits of Ozonated Hemp Oil directly to the gut and colon areas for a great detox.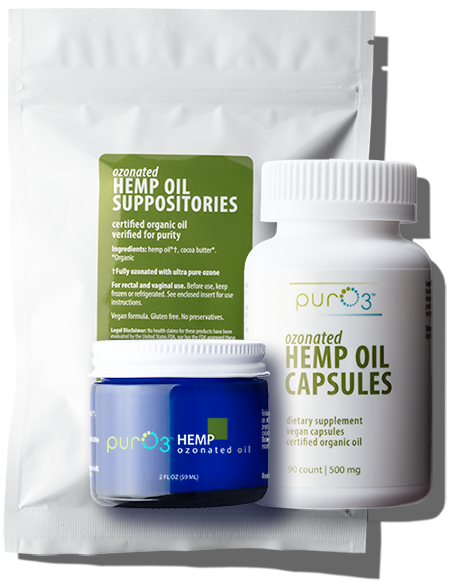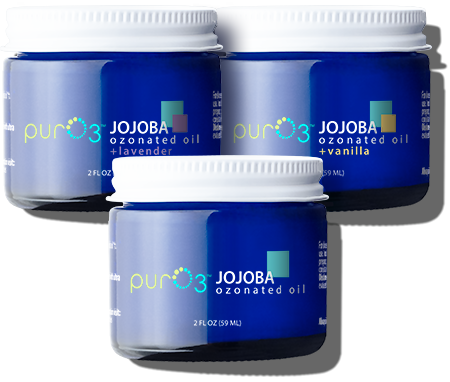 Three's Company
OZONATED JOJOBA OIL TRIO
When you just can't get enough of our Ozonated Jojoba Oil and you want every scent, this is the set for you. Get the natural aroma of the ozone-infused jojoba oil or enjoy a touch of lavender or vanilla. You can change it up each day!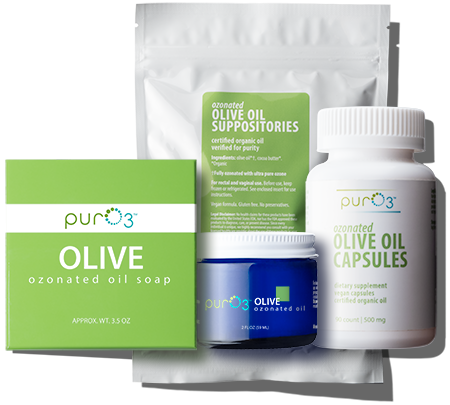 4 Olives, Please
OZONATED OLIVE OIL SET
That's right, you get four different Ozonated Olive Oil items in this set. Enjoy our signature Ozonated Olive Oil, Ozonated Olive Oil Capsules, Ozonated Olive Oil Soap, and Ozonated Olive Oil Suppositories. This is THE set for those ready to receive full body benefits.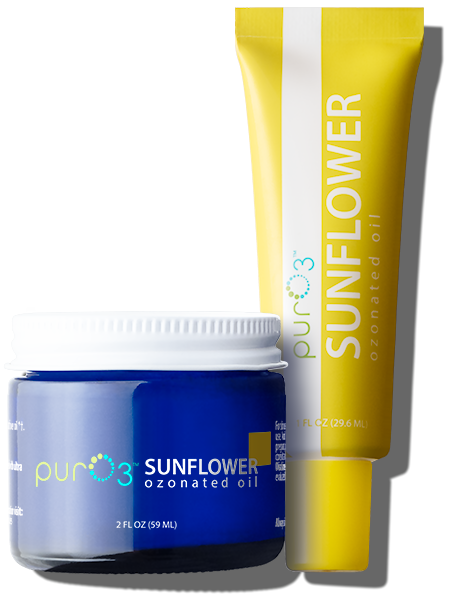 Time to Bloom
OZONATED SUNFLOWER OIL DUO
As one of our most popular oils for our regular and canine customers alike, this set comes in handy. Our Ozonated Sunflower Oil is a fan favorite for pesky fungal issues, as well as skin issues and oral health of pets. The two different sizes allow you to keep one at home and always have one on hand when you're on the go.