About Our Oils
Coconut Oil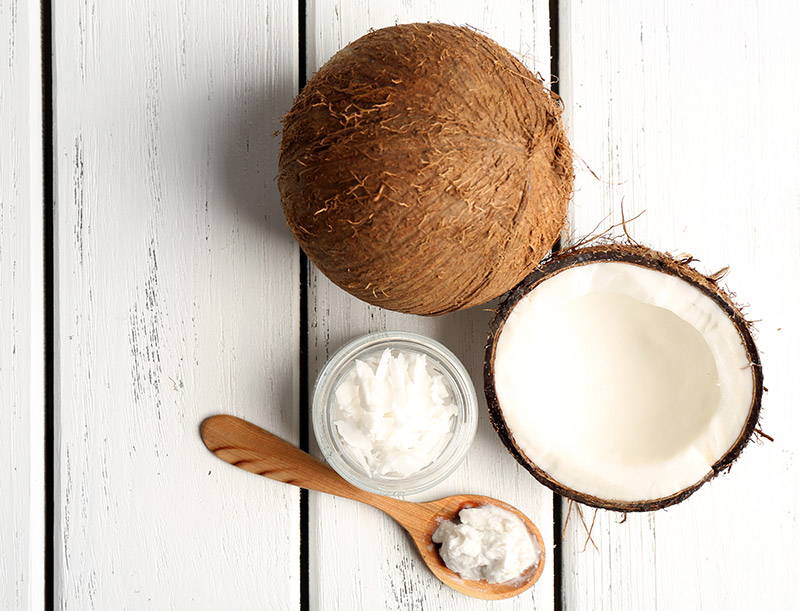 Coconut oil is one of the most popular oils in the skin care and massage industries. It is used in diets, hair care and in skin regimens. For hair it reduces protein loss, helping restore a shiny complexion. For the skin it is used as a moisturizer and for beauty routines.
Coconut oil is a safe way to fight dry and flaking skin and has been used for years for eczema, psoriasis, dermatitis and more. It is found in a variety of products from lotions and creams to soaps and massage oils. It also has antioxidant properties used to fight aging.
When organic coconut oil is ozonated (infused with activated oxygen), it takes on a luxurious consistency that absorbs into the skin easily. Ozonated coconut oil is made by bubbling a pure, highly concentrated ozone into organic coconut oil. Using medical-grade oxygen keeps nitric oxides from damaging or entering the oil. The oil's high quality is maintained during the process by using only high quality cold plasma ozone generators so no heat is produced. The result is the freshest, purest ozonated organic coconut oil available.
The Benefits of Coconut Oil
Hypoallergenic: Coconut oil does not have a long list of potential adverse reactions when used with the skin.

Great for sensitive skin: As an excellent emollient and moisturizer, coconut oil is perfect for those with sensitive skin.

Ideal moisturizer: Coconut oil is easy to absorb and helps provide supple and soft skin.

Helps neutralize free radicals: Coconut oil is good for neutralizing free radicals, helping to minimize wrinkles and fine lines.