Posted by Diane Elizabeth on May 2nd 2018
Guest post by Diane Elizabeth at SkincareOx.com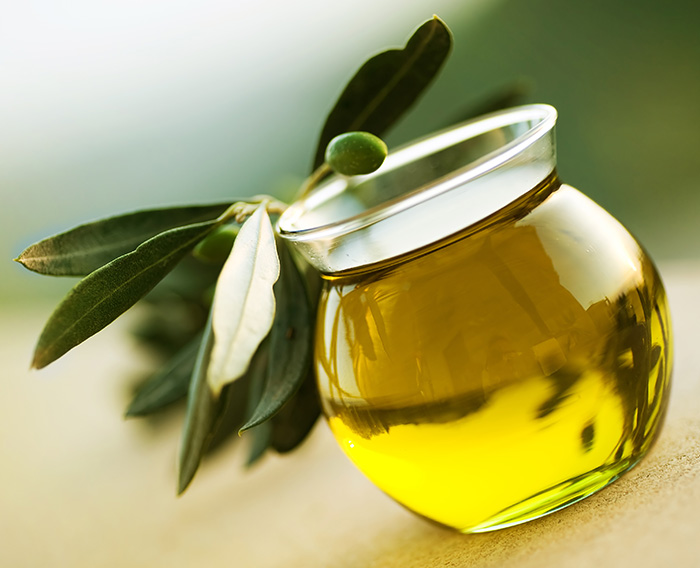 Did you know that ozonated oils are not just for your face? Over the years, I've personally used ozonated olive oil on just about everything from cystic acne to cat wounds. I was originally drawn to ozonated skincare products because of their anti-aging properties – until I discovered that these oils are way more than just beauty treatments! Time and time again, my little jar of ozonated olive oil has proven itself to be an effective (if not shockingly effective) treatment for all sorts of skin issues. Here are just a few of my favorite creative uses of ozonated oils.
Razor Burns and Bumps
Ozonated olive oil is my go to treatment for razor burns and bumps! Just massage a small amount of ozonated olive oil onto the shaved area (repeat daily after taking a shower). I personally use this every day and this oil has completely eliminated those stubborn red itchy razor bumps from my underarms and bikini area. It also works great as an aftershave treatment for men on the face and neck.
Natural Deodorant
Olive oil has surprisingly potent antibacterial, antifungal, and antimicrobial properties that make it a great natural deodorant. Simply massage a very small amount of ozonated olive oil onto your clean underarms. The oil works to kill the bacteria that makes our sweat smelly. Don't worry, you won't become a sweaty oily mess! A small dab of ozonated oils should easily absorb into the skin fully.
Pet Injuries
What I love the most about ozonated oils is that they offer near medical grade wound healing capabilities while also being totally non-toxic. This is especially important when it comes to pets because they are prone to licking their wounds (and eating whatever treatment you put on). One day, our family cat wandered into the house with a nasty gash in her leg. We cleaned the wound and treated it with a healthy dose of ozonated olive oil. The very next day, the gash was completely closed with only a light scab! I simply can't recommend ozonated oils enough as an all-around pet salve.
Diaper Rash
A year ago, I gave a jar of ozonated olive oil to a friend for her baby shower with the note "for all the things". Today, she proudly calls it her "one sauce to rule them all." She uses it routinely as a preventative treatment for diaper rashes by massaging a light amount around the diaper area daily. The oil gently hydrates the skin (preventing friction from the diaper), reduces redness, and fights off microbes. Compared to other natural remedies for diaper rashes (like aloe, oatmeal, etc.), ozonated olive oil works faster and lasts longer.
Body Acne
A little ozonated olive oil goes a long way. While it may be impractical to use pure ozonated olive oil as a body lotion, you can (and should) mix a little ozonated oil into your normal body lotion or oil. My favorite DIY body serum to prevent body acne is a mixture of ozonated olive oil and organic safflower oil. The olive oil and safflower oil work together to kill acne-causing bacteria, unclog pores, and hydrate my skin.
While the majority of the tips above are from my experiences with ozonated olive oil, there are also tons of creative ways to use ozonated coconut, hemp, castor, and jojoba oils too. Get inspired and put your ozonated oils to work!
Guest post by Diane Elizabeth at SkincareOx.com